About the Erzgebirge-Palace
We are very happy that you are visiting the Erzgebirge-Palace and would like to find out more about us.
Genuine specialty stores can be found on the internet as well - stores which provide a great selection and are happy to answer your questions and assist you in making your choices. We at Erzgebirge-Palace are a well-trained team and ensure that you can buy folk art from Germany's Ore Mountains region online very easily and reliably.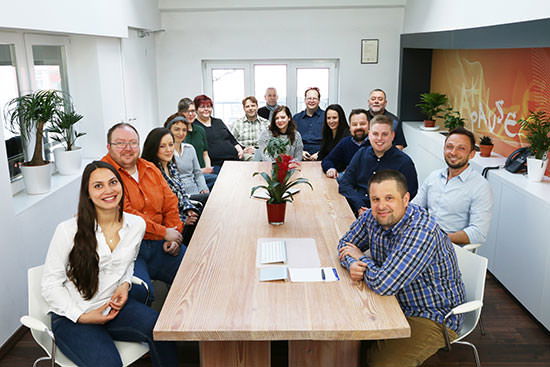 We are particularly proud of the large and diverse range of products we offer, including high-quality wooden art from numerous producers. Here you find not only major, well-known producers, but also specialized artisans who create unusual products.
To be able to offer you an even greater selection of premium-quality, original handcrafted products from the Ore Mountains region, we are constantly on the lookout for new items from this region and continue to expand our range of products on a regular basis.

As supporters of hand-made German artisanal products, it is very important to us to work closely together with the companies producing these products. We are a member of the Ore Mountains Association of Craftspeople.
The pieces are placed in the perfect setting in our own photo studio to give you an impression that is as specific and detailed as possible.
Our warehouse and shipping team ensures that the orders we receive are quickly on their way to you. As you can tell from the designations in the shop, most of the items are in stock and can therefore be directly shipped. Products not in stock are clearly designated with the expected shipping date. We pack these high-quality pieces of wooden art extremely painstakingly, so that they can be transported safely to you, no matter where in the world your package is headed.
Our customer service team is available to you by phone or email during our business hours for any questions you may have before, during and after ordering. We guarantee fast reactions and thorough handling of all of your requests and concerns. You can be sure that we will not leave you on your own with your questions. Our team takes care of everything that is important to you in your selection and purchase of these pieces of art in a friendly and knowledgeable manner.
With our well-stocked local store, we are also a member of the Association of Specialized Ore Mountains Folk Art Retailers.
Many satisfied customers are already familiar with and appreciate our reliable service. You can get an idea of this by taking a look at our reviews on the independent ratings portal Trusted Shops. With us your online purchase of folk art from the Ore Mountains region is in very good hands. We would be pleased if you would put your trust in us.
Your Erzgebirge-Palace Team